Cathodic Protection Design, Installation & Commissioning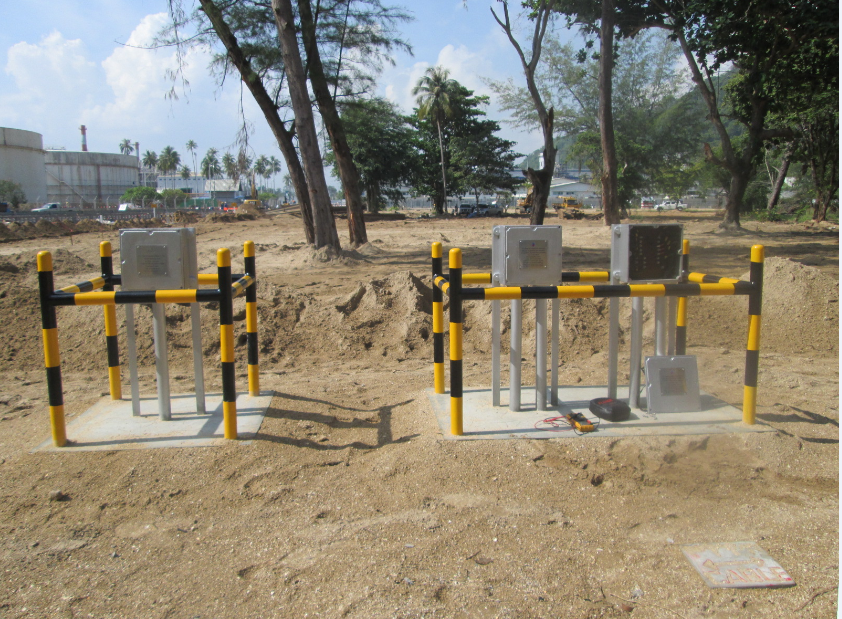 CATHODIC PROTECTION
Cathodic protection (CP) is a technique used to control the corrosion of a metal surface by making it the cathode of an electrochemical cell. A simple method of protection connects the metal to be protected to a more easily corroded "sacrificial metal" to act as the anode. The sacrificial metal then corrodes instead of the protected metal. For structures such as long pipelines, where passive galvanic cathodic protection is not adequate, an external DC electrical power source is used to provide sufficient current. CP can be accomplished by two widely used methods:
Galvanic Anode
Impressed current
Leading of Cathodic Protection
CGL Engineering is leading of cathodic protection services, equipment and materials for the infrastructure. We are understand the principles of corrosion and can provide a cost of effective corrosion control system to protect your infrastructure. We can prevent corrosion to new structures and mitigate corrosion to existing structures. Design and installation cathodic protection systems is a core activity for CGL Engineering.
These include following:
          • Field surveys installation and test commissioning
          • Cathodic Protection (CP) design and specifications
          • Plan and detail drawings
          • Conventional groundbeds
          • Deep anode groundbeds
          • Distributed anode systems
          • Cathodic protection test stations and Bond stations
How does cathodic protection prevent corrosion ?
Cathodic protection prevents corrosion by converting all of the anodic (active) sites on the metal surface to cathodic (passive) sites by supplying electrical current (or free electrons) from an alternate source. Usually this takes the form of galvanic anodes, which are more active than steel.
How does cathodic protection on a pipeline work ?
Cathodic protection (CP) is a technique used to control the corrosion of a metal surface by making it the cathode of an electrochemical cell. … For structures such as long pipelines, where passive galvanic cathodic protection is not adequate, an external DC electrical power source is used to provide sufficient current.
How does Impressed Current prevent corrosion ?
Cathodic protection (CP) is a means to prevent corrosion by applying a flow of electrical current from an external source (anode) through the environment and on to the metallic structure that is being protected. This protective current changes the environment around the metal thus halting the corrosion reaction.
What does a cathodic protection technician do ?
Cathodic protection is a technique used to control corrosion of metal surfaces in structures that are in contact with soil or water, including buildings, pipelines and bridges. … Industry training for cathodic protection technicians is available through NACE International.